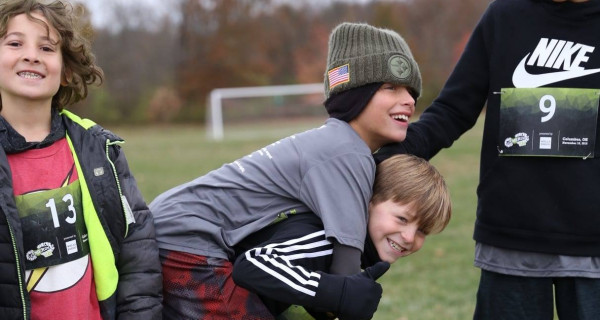 September 18, 2020 by Let Me Run National
Each week, we'll be posting a Parent Prompt based on the Let Me Run Credo to help foster communication this Fall.
Week 1: "Let Me Run Boys are courageous enough to be themselves."
Messages of the Boy Code are: "act real tough," "do not cry," and "do not hug your dearest friends." We aim to inspire boys to live free of this Code and defy the Code by reflecting on that which makes each boy unique. There are LOTS of ways to be a boy despite the narrow image projected by our culture. As caregivers, we can be the advocates for uniqueness. We can help boys be like detectives on the hunt for their passion, never denying parts of themselves to fit inside the Boy Code.
Here's some conversation starters to use when you have some time with your child:
When was a time you felt completely free to be yourself? Did it take courage to be yourself in that situation?
When was a time you felt like you couldn't be yourself? How did you feel?
What activities are you doing when you feel like your best self?
When you feel like your best self, who are you surrounded by?