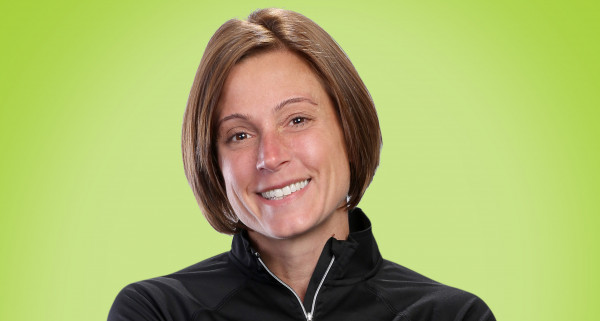 July 22, 2021 by Let Me Run National
Swimmers aren't generally known as land mammals, but former swimmer Erin Romeiser found that a good workout OUT of the water was exactly what she needed when pool time wasn't convenient. From there, she developed a love of running – and picked up some lessons along the way – that she's now sharing as Greater Charlotte Regional Director of Let Me Run.
"In college I realized how much easier it is to put on shoes and hit the pavement instead of packing a bag and heading to the pool," says Erin, who hails from Illinois. "It ended up being most of my exercise in college -- and so easy! I only went about 3 miles at a time, as a way to get fresh air and exercise. It's a great way to clear your head, and be outside and moving."
Most of us can relate to Erin's experience with running as a way to get outside and have some "me" time, or to make new friends and enjoy being part of a group.
"Running is nice in that it can give you solitude when you need solitude, and give you a group when you need a group," she says with a smile.
And like Erin, we like to share what we love with kids and teens so they can experience the joy of running, too. Once Erin had her own children, she worked as a substitute teacher because she loved working with kids. And she liked being around school with her own children.
Then….
"A job at Let Me Run came open, and I wanted to go back to work when the kids were in school," she says. "Let Me Run put together two things I loved -- being with kids and running." She took over the duties as Regional Director this year, just as the push to get back into schools after COVID became the organization's top priority.
"My job is to rebuild the program in schools, get more volunteers, and get businesses involved in sponsorships to preserve the future of the program," says Erin. Charlotte-Mecklenburg Schools has given LMR permission to bring background-checked volunteers into schools, and securing sponsorships means sustainability for this or any other nonprofit program. There's lots to do before fall program registration opens.
"The biggest challenge is finding an advocate at each school," says Erin. The personality and culture of each school is different, and schools that have active programs have champions for the program within their walls. They also have coaches. "It's not hard to find boys for the programs, it's hard to find volunteers to coach," she says.
Transportation is also an issue for boys who rely on school busses to get home because parents work, or don't have reliable transportation in the afternoons. They simply have no way to get home -- and this obstacle, in particular, is a hard one to overcome.
But coming out of a successful Let Me Run summer camp season, Erin is undeterred in bringing the program to as many schools as possible after the pandemic. She knows boys need the activity and the lessons, and she knows the rewards for perseverance.
"It's amazing as I look back, what running has given me is the same things we're teaching in Let Me Run," she adds. "I genuinely believe in the program."