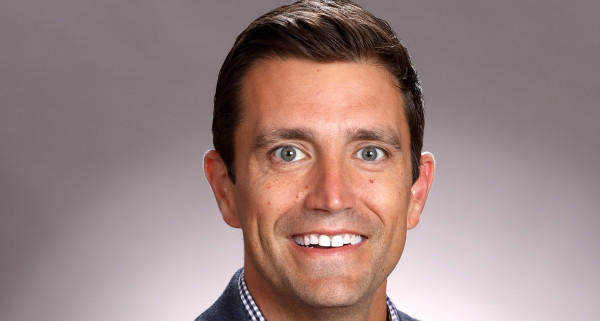 August 12, 2022 by Spotlight
Charlotte – Let Me Run, (www.letmerun.org) the Charlotte-based nonprofit running and character-building program for boys, welcomes Jesse Smith as the new Greater Charlotte Regional Director. Smith will lead the program's largest and longest-running region, with more than 60 active sites, and hundreds of annual participants and volunteer coaches.
"We expect Jesse's experience and leadership in the nonprofit space and in the running community to make an immediate impact on the Charlotte region," said Let Me Run Executive Director, Emily Battle. "He will quite literally hit the ground running."
A North Carolina native, Smith's extensive experience in the nonprofit sector, predominately with new starts, expansion, and development stems from 16+ years with The United Methodist Church. Smith is also an ordained elder within the church, having completed his Master of Divinity at Hood Theological Seminary. He is also a US Army veteran, where he served as a Unit Supply Specialist at Fort Lewis, Washington.
Smith lives in the Charlotte area with his wife of 20 years, Camille, and their two boys, Isaiah (14) and Elijah (7). Local runners may recognize him as a former Novant Health Charlotte Marathon Ambassador, seven-time marathon finisher, or as organizer of the Prosperity Village Runners.
"I love the encouragement and camaraderie that I've found in the Charlotte running community," said Smith, "I'm eager to begin this new role as Regional Director of the Greater Charlotte Area for Let Me Run!"
Registration opens August 15 for fall Let Me Run programming at Charlotte area schools.
About Let Me Run
Founded in Charlotte in 2009, Let Me Run is a nonprofit wellness program that inspires boys to be the best version of themselves, to be active, and belong. Twice a week over seven weeks, trained volunteer coaches lead an elementary or middle school aged team through the program curriculum.
Designed to amplify confidence, self-expression, and respect for others, each practice includes a lesson that incorporates running, games, and activities. Fall and Spring sessions culminate with a season-ending 5k event that celebrates the boys' accomplishment and personal growth. Find out more about Let Me Run at www.letmerun.org