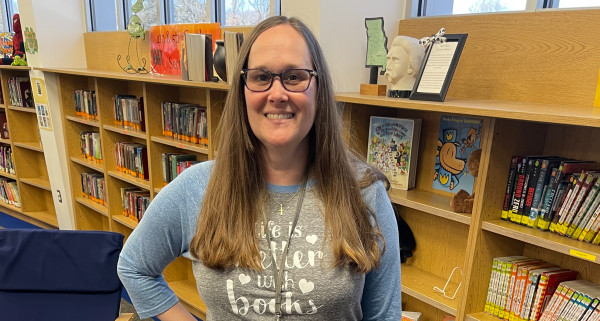 April 24, 2023 by Let Me Run National
We recently spoke with Nichole Bryant, a St. Louis coach who has coached about 15 seasons of Let Me Run. (Fun fact: we tried to see exactly how many seasons she's coached, and her history with Let Me Run is so impressive that it starts before we maintained our existing digital records system). Nichole started coaching when her son was on the team, but was so inspired that she has continued coaching even though her son is now a senior in high school. As a teacher, Let Me Run gives her the opportunity to connect with boys outside of the classroom. The boys benefit from knowing they have trusted adults they can turn to who will encourage them in all their pursuits, but also hold them accountable for doing the right thing.

In Nichole's words:
I started volunteering for LMR when my son, who is now a senior in high school, was in elementary school and participating in the program. I have continued volunteering each season because I believe in the program and what it stands for. In Spring 2018 I was recognized for having 9 seasons of coaching. Since then I believe (Covid messes up my years) that I am somewhere close to 15 seasons of coaching.

I strongly believe in the mission of LMR. Our young boys need to know that their emotions and feelings are valid and that it is okay to let others see them being vulnerable. This in combination with goal setting and learning about being positive and leading a healthy lifestyle is a main reason I continue to volunteer each season. I am amazed at the boys who come to us at the beginning of our 7 week season and the amount of confidence they gain while learning and growing with us as a team. Some very special bonds have been created that I hope will last our boys throughout their middle school and high school years.
My favorite memory happened just this past season. We as coaches encourage our boys to go back and pick up teammates who might be slower. This past season, I didn't have to say anything. A new LMR boy took it upon himself to go back and run in with teammates. This then transferred over to the 5K. Typically, once I cross the finish line, I head back out to pick up and run in with our remaining teammates. I was amazed as all the boys ran back out with me and ran back in with their remaining teammates. It made my heart happy that they would choose to do this without any suggestion from me or the other coaches. This shows the true power of what LMR can do in our boys lifes.

I love the chance LMR gives me to get to know our students outside of the classroom. It allows the boys to know that they have some trusted adults they can talk to and share with. It also lets them know that we are going to encourage them no matter what as well as hold them accountable for doing the right thing. I love the impact and the relationships that are built through LMR. I am proud to support LMR and what it believes in.