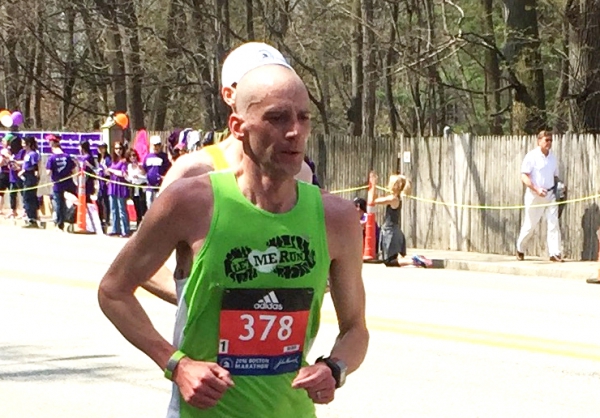 May 31, 2016 by Spotlight
For Global Running Day, we asked the fastest man from Charlotte at the Boston Marathon for his favorite creative ways to make running fun. That famous man happens to help Let Me Run as registrar and IT guru — Justin King! Go out and take his ideas for a test run today.
1. Do speed training based on Time, not Distance. A workout I recently came across was the "Mona", 2 x 90sec, 4 x 60sec, 4 x 15 sec (5k pace) with equal hard recovery (marathon pace). The goal is to keep the pace up on the recovery so that you will increase the distance run with each time you try this workout.
2. Mix it up, changing training paces during a workout keeps it hard but fun! My favorite marathon workout was a 2-mile warm-up, 6-7 miles at Lactate Threshold, then 2-3 x 800s at 10k pace (400 recovery), 2-mile cool-down.
3. A long run, or any run, is always better with company. Find friends to talk with on a run and the miles will fly by. You'll also work to push each other!
4. Change the scenery. Charlotte offers so many places to run, lots of greenways, the lite rail, and even head out of town to King's Mountain or over to Morrow Mountain in Albemarle.
5. In the evening: Core, Hips and Glutes. Work on your entire fitness, not just running. You can find exercises online that may take 10-15 minutes a night, quick and easy! Also, an evening walk with the family helps keep the muscles loose and is a nice time to bond with the family.