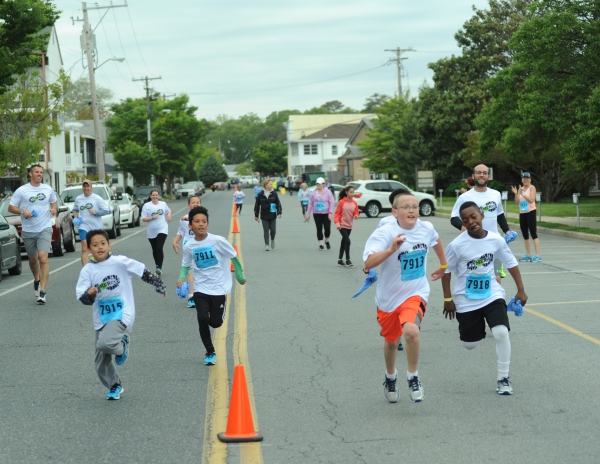 May 31, 2016 by Spotlight
As our 2016 spring season is wrapping up, we'd like to thank everyone who contributed to Let Me Run's largest season yet. We're so proud of everything our boys accomplished this season, and it's all thanks to you — our coaches, volunteers and supporters. To show you the tip of the iceberg of your impact, here are just a few of the amazing stories we've heard from across the country this season.
"Benjamin was so proud of himself for his accomplishement yesterday in completing the 5k race! This program has been an incredibly positive experience in Benjamin's life and has definitely filled a need in the township for an althetic program that builds self-confidence for young boys, escpecially those who may not be traditional athletes or believe they can achieve this kind of goal." — Vikki L., Let Me Run Parent
"This was Olman's second season with Let Me Run and one of the reasons we brought the program back to Nations Ford Elementary. Olman constantly asked me when we would have another team and he would tell me he was practicing. When I learned we would have a team this year, he was the first person I asked to be on the team. The very next day he brought in his permission slip. He asked me if he could pay for the program with quarters from his allowance because that's all he had. As our Let Me Run Boy Award winner, Olman tried his best in every practice. He improved his 5k time by around 7 minutes. His time was just over 25 minutes. He never complained, was a role model for his teammates and made all of us better." — Garrett L., Let Me Run Coach
"We are incredibly proud of our boys for their commitment to the team and their drive to push themselves. At the 5k, they really put into practice everything we had been working on over the past 2 months. Three of our runners swept their 10-12 age group, winning 1st, 2nd, and 3rd place medals! Additionally, the boys were cheered on by Ernie Lopez, one of DE's state senators. Overall, it was a great day that the boys are still talking about." — Brennan D., Let Me Run Coach
"One of our last sign ups was a boy who was refusing to join because he was afraid. He has a health issue and doesn't have many friends at school, is always teased. Due to his health issue, he has gained a significant amount of weight in the past year. He had quit every other team because he felt he couldn't run well, etc. I appealed to his mom to sign him up. She said she had tried, but had given up. I told her I could drive him and I would look out for him, to please have him give it a try. And he has ROCKED THIS! He is doing GREAT and I can honestly say it has helped him beyong measure. He just glows when he is running! After the 5k race, he and his mom both burst into tears at the finish line and embraced. He approached me afterward to thank me and broke down in tears again and said, 'Miss Ellen, I would never have done this without you!' I nearly broke down myself." — Ellen T., Let Me Run Coach
Become a LMR coach and see these success stories firsthand!