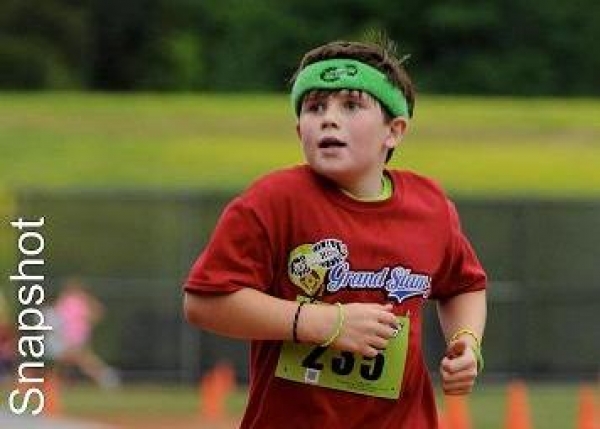 October 14, 2014 by Spotlight
Let Me Run Boy Spotlight
Name: Wilson O.
Age: 11 1/2
Region: Charlotte
Team: Randolph Middle
Seasons: 5 plus 2 LMR Summer Camps
Why did you join Let Me Run?
I thought it would be good to start running, and it would help me to meet new people.
What is your favorite part of practice?
Running, because I can encourage others, and it also makes me feel good.
What have you learned from Let Me Run?
I've learned good sportsmanship, to be considerate of others, and to encourage my teammates that they can accomplish their goals.
How does running make you feel?
I can do better and more by setting my mind to do it. It's given me a productive way to relieve stress and anxiety.
How would you describe Let Me Run to your classmates?
It's fun and you make new friends. We learn skills to work as a team.
If you've run with Let Me Run before, how do you feel at the end of your 5K race?
Excited! I was pleased with accomplishing my goal to run a 5K. Amazed with myself when I learned how I improved my time from each 5K I've run.
What would you tell a boy who is thinking of joining Let Me Run?
They will love it!! Meeting new people and learning to work together is awesome.
What do you enjoy about being part of a team?
We learn to work together, and we can give each other tips on how to improve our running.