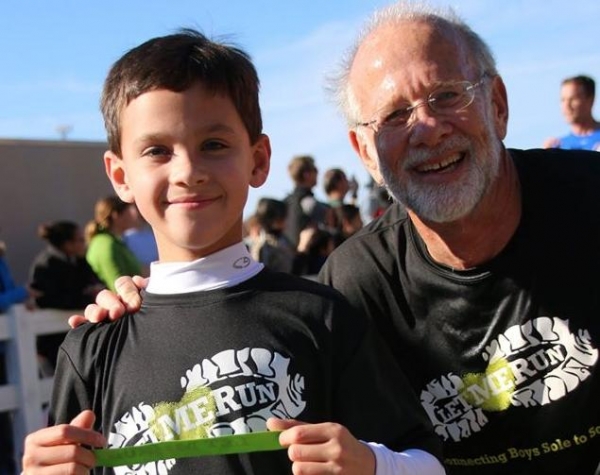 January 12, 2015 by Spotlight
Name: Don Rice
Region: Greater Charlotte Area
Team: Fort Mill Elementary School
Years Coaching: 2
Why do you coach Let Me Run? I hope in some small way to help boys by sharing my love of running along with teaching the life lessons that are the foundation of Let Me Run.
What would you tell parents about Let Me Run? I would tell them to talk to the parents of the boys that have previously been in the program. They will hear the comments that I have heard:
My son brought home some great materials and said how much fun he had. The program taught the boys so much about being good men - it is great to have such a positive influence on your children's lives.
Thank you both for a great season. I'm thrilled my son loves running as much as I do and that he has leaders and peers to run with at school.
What a wonderful experience and hopefully many lifelong lessons (and friends) developed by you all. My son loved every minute of it! So grateful to you both"
Thank you for everything you did for my son and all the other boys these past couple of months. He really loved the time spent with you all and he was motivated and encouraged by the program! So, thank you
Thank you so much for all of your help and support this year with the boys. I know my son had so much fun.
What's the most rewarding part of coaching?
One of the most rewarding parts for me is to see how the boys develop real friendships in the group and how they are so encouraging to one another. This is something the program emphasizes and it is amazing to watch it happen.
What's the most challenging part of coaching?
Each boy is unique and it is a real challenge sometimes to find a way to reach each and every one and still meet the group needs.
What have you learned from your runners?
The 1968 song by the Tams says "Be young, be foolish, and be happy!!!" I truly enjoy the contagious enthusiasm and optimism of the boys! I have often heard it said that if you want to stay young you need to hang around young folks. I am truly grateful that I am able to coach Let Me Run!
What would you tell a boy who is unsure about joining Let Me Run?
You don't need to be a great runner or even to love running to join, just come out and have fun!
Tell us about the biggest transformation you've seen in a runner.
We had a boy with tremendous anger issues in the program that we really had to come down hard on. I would go home worrying that things I did only increased his anger. But, as we made the trip back from the race 5k he said "I wish I did not have to go to 6th grade next year." I asked him why and he said "Because they don't have Let Me Run at that school"
How do you keep your team motivated?
I just try to keep my enthusiasm level high and do my best to make each boy feel loved and valued for exactly who they are.
Through coaching Let Me Run, what transformations have you seen in yourself?
Coaching Let Me Run has re-kindled my love of working with youth. I get a tremendous amount of satisfaction out of coaching Let Me Run. It really is amazing to see how the boys respond and to see how the program makes each boy feel valued. I have coached at a Title 1 school where the average family income is probably in the 20,000 – 30,000 range and at a school where the boys in the program probably had an average family income above $100,000. The program clearly was clearly of benefit for both groups.