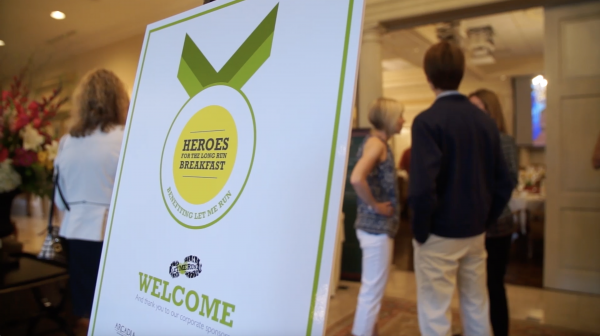 September 21, 2018 by Let Me Run National
April 4, 2019
Check-in & Breakfast: 7:30 a.m.
Program: 8:00 a.m. – 9:00 a.m.
Carmel Country Club
4735 Carmel Road
Charlotte, NC 28226
Keynote Speaker: Joe Ehrmann
Coach, Author, Speaker &
Co-Founder of InsideOut Initiative
We're counting on your support.
Buy a ticket today.
Sponsor a table.
View our sponsorship packages & benefits.
Over the past 10 years, Let Me Run has grown from a pilot of 14 boys in Charlotte, North Carolina to over 23,500 boys in 29 states. It is because of individual donors, national sponsors, and our dedicated volunteer coaches that we are able to create a safe environment for 4th-8th grade boys to grow into and celebrate their unique selves. We use each dollar donated to prepare our boys for the long run, and with your help, Let Me Run is able to go even further.
Each year, our Heroes for the Long Run Breakfast has proven to be the single most successful fundraiser event hosted by Let Me Run. We are able to turn your donations into transformative experiences for boys through 14 curriculum lessons, Let Me Run team shirts, supplies, a 5k race, and so much more. Most importantly, we are able to finance scholarships that allows us to remove the cost barrier that stands between a boy and our program.
Your gift truly is one that keeps on giving, so we would love for you to join us on April 4th at Carmel Country Club for our 10th anniversary Heroes for the Long Run fundraiser breakfast. Our guests will enjoy breakfast at Carmel Country Club, as well as a keynote speech from Joe Ehrmann.
Joe Ehrmann is an internationally celebrated coach, author, and motivational speaker. Former NFL defensive lineman for the Baltimore Colts and Detroit Lions, Ehrmann is also co-founder of the InSideOut Initiative, which implements education-based athletics that are co-curricular, character-based and led by transformational coaching. His revolutionary concepts of transformational coaching are the subject of his book, InSideOut Coaching, and have earned him the title of "one of America's most influential sports educators." We are absolutely thrilled to have Joe Ehrmann join us for this event and we know you will be too.
We're counting on your support.
Buy a ticket today at: bit.ly/letmerun10
Sponsor a table:
View our sponsorship packages and benefits.
For more event information,
contact Jacki McCarthy at
[email protected]
Let Me Run is a 501c3 charitable organization.
Tax ID # 26-4656224