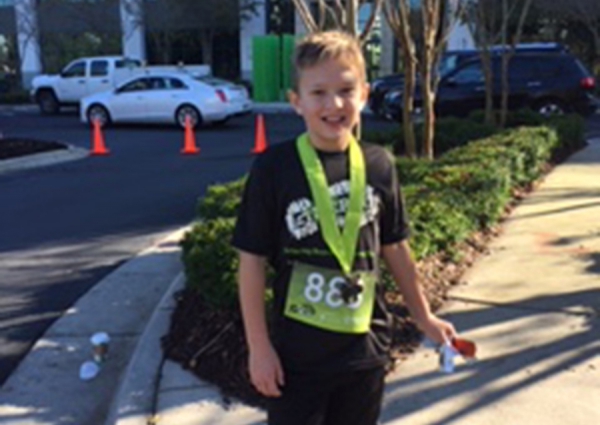 March 10, 2019 by Spotlight
Will is part of the Orchard Park Elementary team in Fort Mill, SC, and he shares the same exact birthday as the Let Me Run organization — March 13, 2009. Since we're both turning 10 on the same day this year, we interviewed Will to help us celebrate.
Will's reason for joining the LMR team: To meet new friends and have a good time!
Will's favorite part of practice: Running with my team
Will's favorite LMR lesson: How to work together as a team when running and cheer each other on.
How Will feels when he runs: It makes me feel great!
Describe LMR to your classmates: It's very fun to get together after school and run! I think you should try it, it is a lot of fun.
Will's finish line feeling: I felt accomplished as a runner as I never ran before LMR and then was able to run a 5K.
Will's favorite part of being on a team: I get to always have friends to hang out with and they always have my back.
Turning 10 feels: Awesome!
Will's advice to LMR for our 10th anniversary: You should throw a party!
Will's time capsule message to himself, 10 years from now: Remember that I accomplished being able to run long distances in such a short period of time.