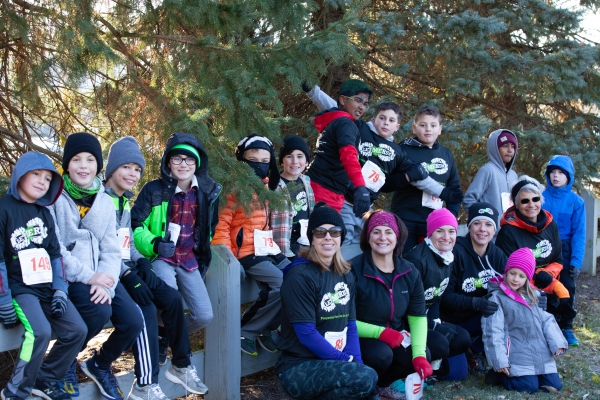 April 30, 2019 by Let Me Run National
Two-time Let Me Run coach and LMR parent, Holly Tocknell, is lacing up to take on her first-ever marathon in New York City. Over the past two years, Holly has been involved with Let Me Run and has witnessed first-hand the positive impact the program has had on her team, son, and family.
Holly first got involved with Let Me Run because "the boy code has impacted our family. We have two boys. My goal as a mom is to raise kind human beings that are thoughtful, kind, loving and considerate. I do not want them to feel that they cannot express their emotions or be afraid to show a weak side," she says.
During her time with Let Me Run, Holly has seen tremendous transformations in her son and herself. She has watched her son develop into a confident runner and teammate and has come to discover that she "can be a leader and speak up in a group setting."
As someone who has typically prefered to be behind the scenes, she is stepping outside of her box and trying something brand new. When given the opportunity to run in the 2019 TCS New York City Marathon, she couldn't pass it up. Of course, there is the gratification of taking the last step across the finish line, but for Holly it is so much more than that. "I think this experience is meaningful to me because I will be running for a greater purpose. It's great to go run a marathon, but it is so much more meaningful to me to run for something so much bigger than myself. I will be running for the boys on our team, but also for all boys that need a positive impact in their lives. The LMR program can provide that positive impact," she explains.
You can track Holly's progress during the marathon come November. Until then, help her meet her $5,000 fundraising goal for Let Me Run by donating on her Crowdrise page.