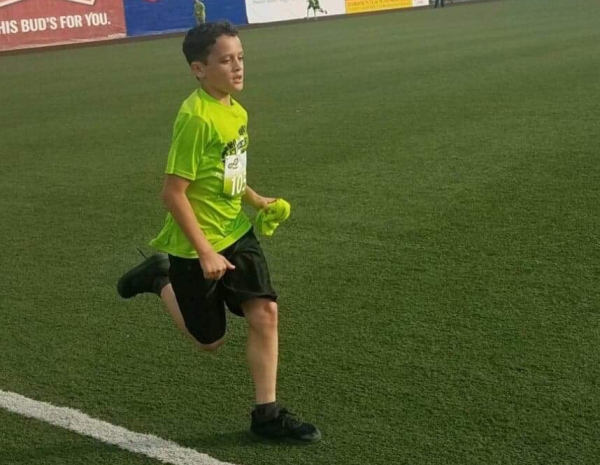 May 10, 2019 by Spotlight
Name: Gavin West
Birthday: May 7, 2009
Region: St. Louis
Team: Gateway Science Academy
# of Seasons: 1

Why did you want to join Let Me Run?
I like running. I like to run.

What is your favorite part of practice?
I enjoy running with my friends.

What have you learned from Let Me Run so far?
I learned more about how to be a good supportive friend. Every time before practice, we would write a note of encouragement to one of our friends.

How does running make you feel?
It makes me feel like I'm free.

How would you describe Let Me Run to your classmates?
Let Me Run is a great club about running and learning how to be a supportive friend. At the end of the club, you complete a 5K race.

What would you tell a boy who is thinking of joining Let Me Run?
You really should join...it's a great club!

What do you enjoy about being part of a team?
I enjoyed being able to hang out more with my friends.
How does it feel to be 10 years old?
I like it! It feels good because I'm one step more mature in life.
Let Me Run is turning 10, too! How would you tell Let Me Run to celebrate their birthday?
I think they should celebrate with cake and balloons. They should invite everyone who has ever been a part of Let Me Run to join in a 5K and then throw a big party in the end!
How did you feel at the end of your 5k?
I felt exhausted, but good about myself...that I finished!
What would you want yourself to remember in 10 years, when you're 20?
I want to remember how it felt to finish the race!