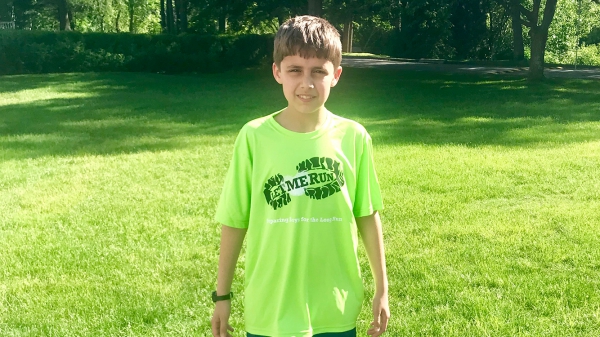 May 31, 2019 by Spotlight
Name: Robert McCulloch
Birthday: June 22, 2009
Region: Fairfield County
Team: Holmes Elementary
# of Seasons: 1
Why did you want to join Let Me Run?
My mom suggested it to me and initially I wasn't keen. Now I really like it and enjoy running with my buddy in the Holmes Elementary school team.

What is your favorite part of practice?
The unity lap, because it's easy.

What have you learned from Let Me Run so far?
That running long distances makes you tired but it also makes you fitter.

How does running make you feel?
Running makes me feel great.

How would you describe Let Me Run to your classmates?
That Let Me Run is a program where you run and have fun.

What would you tell a boy who is thinking of joining Let Me Run?
That he would have to train to run long distances and be ready to have a good time.

What do you enjoy about being part of a team?
That we are together.

How does it feel to be 10 years old?
It's only a one day difference from being nine so it feels the exact same as being nine.

Let Me Run is turning 10, too! How would you tell Let Me Run to celebrate their birthday?
Celebrate with a big party.

What would you want yourself to remember in 10 years, when you're 20?
I run very fast.