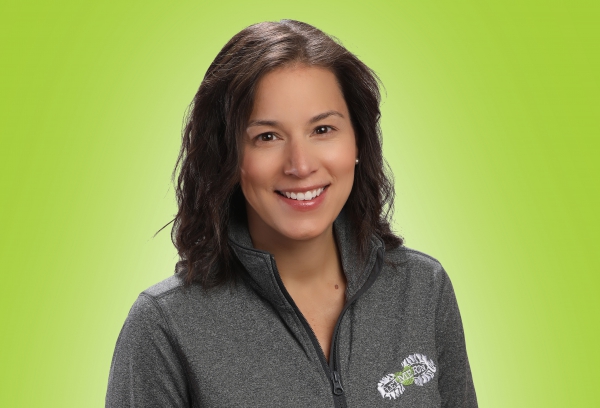 June 3, 2019 by Let Me Run National
During our 10th anniversary, Let Me Run is excited to announce that Emily Battle will join the organization as Executive Director.
Visionary, success driven, and hardworking, Emily brings over a decade of fundraising, strategy, and operations experience to Let Me Run. Her diverse skill set, business strength, and nonprofit acumen make Emily the ideal leader to drive Let Me Run forward into the next ten years.
Most recently as Director of Development, Philanthropy, and International Programs for New York Road Runners, Emily managed the operations of the Team for Kids program and the Official Charity Partner Program. Her vast responsibilities included fundraising, marketing, recruitment, budgeting, strategic planning, and team leadership.
Emily is also a graduate of Columbia University with an MPH in Sociomedical Sciences, who spent her early career consulting and directing programs across a variety of organizations including Deloitte Consulting LLP, Girls on the Run International, LIVESTRONG, and Accenture.
"I believe the Let Me Run mission is so well placed in society at this time and is thus positioned to take off," Emily says. "As the organization celebrates its first 10 years and the thousands of boys impacted, I'm excited to work with the team to set a new strategic vision to grow the size and impact of the program in the next 10 years."
Originally from Cape Cod, Emily moved to Charlotte, NC from New York City in 2015. She and her husband Charles have two children, a daughter Riley (3.5 years) and son James (6 months).
Let Me Run Founder Ashley Armistead says, "I am so excited about Emily because I believe that her education and experience will bring a fresh set of eyes to our strategic growth. She also embodies our vision. Not only does Emily want her own children, but all children, to grow up treating others with dignity and believing in their boundless potential."
Emily is also an accomplished runner. She says, "my favorite race distance is the Half-Marathon because it requires training, but the training doesn't take over your life. But my favorite race to finish is the Marathon — there's no greater feeling."
When she's not working, spending time with family, or running, Emily loves seeing live music when her favorite bands come to town. She adds, "reading is another love. I always have a book or two underway. And playing the piano is something I grew up doing and have been slowly getting back into now that we have a piano in our house."
Let Me Run is thrilled to welcome Emily to the team, and we look forward to seeing the organization grow and thrive under her leadership as we enter our next decade of preparing boys for the long run.
About Let Me Run
Let Me Run is a nonprofit wellness program that inspires boys to be themselves, be active, and belong. With a comprehensive curriculum that applies the power of running, the program encourages boys to develop their psychological, emotional and social health, in addition to their physical health. Twice a week for seven weeks, two trained volunteer coaches lead an elementary or middle school team through practice. Designed to amplify confidence, self-expression, and respect for others, each practice includes a lesson from the Let Me Run curriculum that incorporates running, games and activities. Each fall and spring season culminates in a 5k race festival that celebrates the boys' personal growth. Learn more at LetMeRun.org