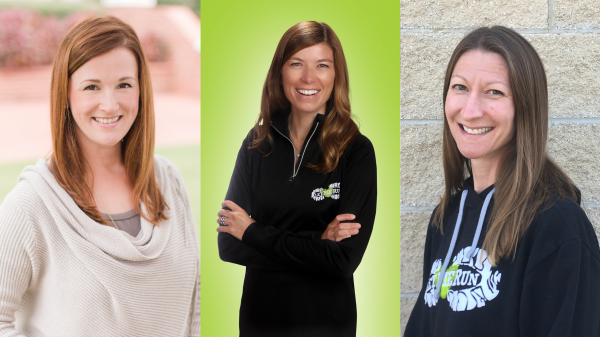 August 2, 2019 by Let Me Run National
Let Me Run is proud to announce the hire of multiple new staff members as the program celebrates its 10th anniversary and continues to grow across the country.
Since beginning in Charlotte, NC, in 2009, Let Me Run has served over 27,000 boys in 500+ schools across 31 states. After the program piloted in Fairfield County, CT, in the spring of 2014, Let Me Run has had a 60% average year-to-year growth with over 450 boys running on 41 teams. Jan Triani, the new Fairfield County Regional Director, will oversee the region and its continued growth. Jan, who has nearly 15 years of leadership experience, is an exceptional communicator and genuinely enjoys building positive relationships.
"I'm so thrilled to be a part of the Let Me Run Team! This program combines my love for coaching children and my passion for running," said Jan. "Today, our children are always being compared to others inside the classroom and on the sports fields, and the pressure to be the best starts very young. I enjoy helping boys realize that they can do hard things and run their own race."
Since launching in Kalamazoo in the fall of 2014, Let Me Run has had a 59% average year-to-year growth in the region, serving a total of 34 local schools and 900 boys. Laura BeVier, the new Kalamazoo Program Coordinator, will work with Jennifer Altwies, Kalamazoo's Regional Director, to continue to support and expand the region. Laura, who had always been an active member of her community, became involved with Let Me Run earlier this year as a race committee volunteer for the Meijer 2019 SpringFest 5K.
"After serving on the race committee and attending my first race this May, I experienced the power of the Let Me Run program… the look of accomplishment in the boys' eyes, kids building each other up, and so many smiles. It was truly inspirational," said Laura. "I'm so excited to be part of such an amazing program, and I cannot wait to help bring the benefits of Let Me Run to more boys in the Kalamazoo region."
Let Me Run has also expanded the national team and brought on Brittany Watson as the new Human Resources Manager. Brittany has 12+ years of professional experience, and will lead all human resources efforts for Let Me Run, including recruitment, benefits administration, payroll processing, and more. She is also certified by both the Human Resource Certification Institute and Society for Human Resource Management, with PHR and SHRM-CP certifications, respectively.
"It is so important for boys to learn at a young age that their mental health is just as important as physical health. By having another resource other than friends and parents during the very tricky process of growing up, it helps mold much more aware men for our future," said Brittany. "My hope for fulfilling this role is that I can provide the kind of support needed so the organization can continue to grow and impact the lives of even more boys."
Let Me Run is thrilled to welcome Jan, Laura, and Brittany to the organization. With a growing staff force across the country, Let Me Run plans to reach 40,000 boys by 2020. With a national growth rate of over 50% year after year, the need is obvious for Let Me Run, a program that supports boys' emotional, social and physical health. Join the movement — register, coach, donate — at LetMeRun.org.