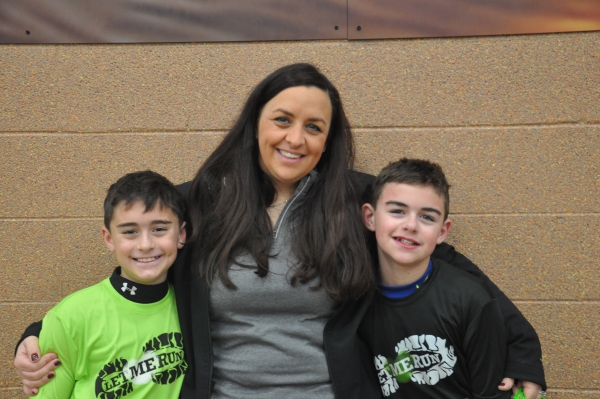 October 1, 2019 by Spotlight
Name: Drew C.
Age: 9
Region: Kalamazoo
Team: Lake Center Elementary
Why did you join Let Me Run?
To stay in shape for soccer and meet new people from school.
How does it feel to know you belong in Let Me Run with 1,000 boys in Kalamazoo?
I'm happy that we have that many people who have joined, it's pretty awesome!
What goals do you hope to accomplish through Let Me Run?
To be able to run a 5k without stopping to walk.
What is your favorite part of practice?
The team run at the end where the whole team finishes together and nobody is left alone.
What have you learned from Let Me Run?
How to share feelings and acceptance of everyone.
How does running make you feel?
Good but challenging to keep going.
How would you describe Let Me Run to your classmates?
It's okay to share how you feel, there's no judgement in Let Me Run.
How do you feel at the end of your 5k race?
Proud of myself for beating my goal.
What do you enjoy about being part of a team?
Everyone encourages everyone.
What would you tell a boy who is thinking of joining Let Me Run?
Try it, you'll like it. Our team is awesome.
1,000TH BOY'S PARENT
What do you think of the Let Me Run program?
It's a wonderful program to help break the common stereotypes of boys. Watching them build each other up is amazing.
What do you hope your son gets out of Let Me Run?
It's okay to be you! If someone can't accept you for you, then they aren't your friend.
Have you seen a transformation in your son through Let Me Run? If so, please explain.
Confidence! Both of my boys have done the program. My oldest now runs XC in Middle School.
What would you tell other parents about Let Me Run?
It's an amazing program for the boys to learn how to build each other up instead of breaking each other down. It's a team atmosphere for those that might not be on a team otherwise.