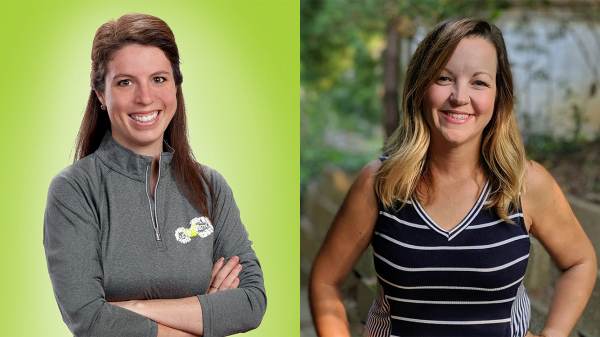 October 9, 2019 by Let Me Run National
As we continue to celebrate our 10 year anniversary, we are proud to welcome two new staff members to the Let Me Run team. Both of these women bring a vast amount of knowledge and experience to their individual positions, making them the perfect addition to our National office and St. Louis Region.
Our new National Director of Development Jaime has joined Let Me Run during one of our most pivotal years. Turning 10 has given us the opportunity to reevaluate our goals as an organization and develop a plan for how we can continue to grow the program and help "prepare boys for the long run". Critical to our ability to grow is our ability to bring in funds from donors and sponsors. Jaime's extensive fundraising experience and her understanding of the program's importance makes her the perfect addition to the team. As she explains, "I'm excited to work for an organization who supports and teaches boys the skills that I believe are important for all of us to be successful in life. I'm excited to work with a team who is enthusiastic about moving our mission forward." After living in New Zealand for a year, we are grateful that Jaime's wanderlust landed her in Charlotte. By bringing in a fresh set of eyes full of hope and ambition, like Jaime's, we can increase our funding to further our reach nationwide.
Within the past month we have also welcomed our new LMR St. Louis Program Coordinator, April. With an extensive background in Program Coordination, as well as being a mother of two boys, there couldn't have been a more perfect fit. Our St. Louis region has maintained a 23% growth rate year-to-year so it was time to bring on an extra set of hands, especially with this region hosting their first ever FallFest 5k this November. When asked why April wanted to join the Let Me Run team she explained "I am so excited for this opportunity with Let Me Run St. Louis because it combines so many things I'm passionate about - running, nonprofit work and healthy adolescent development. When I heard about Let Me Run, I connected with its mission immediately and knew what a huge impact it would make in our area." We can't wait to see how April's years of experience, dedication, and passion will help this region continue to grow.
We are so thrilled to welcome these dedicated professionals to our organization. As our staff continues to grow, we are confident that we will be able to achieve our goal of reaching 40,000 boys by 2021. With participant numbers continuing to grow year after year, there is an obvious need for Let Me Run, a program that supports boys' emotional, social and physical health. Join the movement — register, coach, donate — at LetMeRun.org.