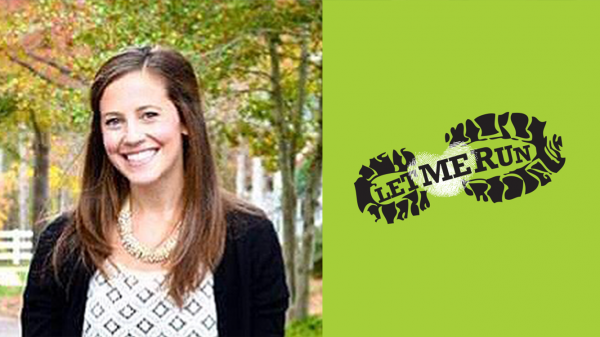 November 8, 2019 by Let Me Run National
We are so pleased to welcome Erinn Connolly as our new National Development Associate. Erinn brings experience from a variety of backgrounds primarily focused in finance, but with a touch of fundraising and event coordination. These previous opportunities made her the perfect person to help assist our Director of Development, Jaime Kannan Lam, with Let Me Run's fundraising efforts.
Originally from Ocean City, New Jersey, Erinn traveled away from her home town to attend Drexel University where she received a Bachelor of Science in Business Administration. After working in finance in Pennsylvania for 5 years, Erinn and her family moved down south to Fort Mill, South Carolina where she was able to take on a few new roles. As Fundraising Chair at her children's elementary school, she gained familiarity with local businesses to gain sponsorships for fundraising events benefitting the school. She has also tackled a Marketing and Events Coordinator position in her local community to help drive up customer sales. We are beyond impressed with her diverse range of skills and abilities and are looking forward to seeing how they will impact her ability to develop and grow relationships with existing and future Let Me Run sponsors.
When asking Erinn how she feels about accepting this new role she explains, "I am so excited to join the Let Me Run team. This organization's mission of helping boys for the long run is something I truly believe will guide boys into becoming healthier minded and stronger men, while instilling lasting character qualities to help them navigate their adolescence." She believes that "the principles and teamwork applied through this running program can be carried outside in their everyday lives, where boys can become role models to their peers by breaking the boy code."
We are thrilled to have Erinn as a part of the Let Me Run team and can't wait to see her impact on the Development team.